CHIOS

OLYMBI

OLYMBI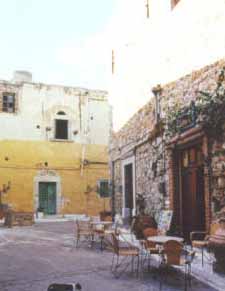 The village was called Olympi after mount Olympos on which it was built and is bounded by Sarakinos, Palamides and Mallidies Mountains.

Olympi was built in the 13th century during the Era of Palaeologus Dynasty [Constantine, the last Byzantine emperor who was killed in the final defense of Constantinople against the Ottoman Turks and his brothers Theodore and Thomas.] It is one of the remaining medieval villages that survived the 1881 earthquake.
Please share your opinion of it with other travelers. Write a review!